I get it, we all want answers to the many trivial questions about life.
One of the best resources to get these questions answered is Google — the search engine.
While we may get our answers, we oftentimes find them too complicated or vague.
Which is why I've come up with these series — Questions Nigerians Ask Google, to help answers some of those.
Today, I'll be your Search Engine!
And in this post, I'll be answering some of these questions and also providing relevant resources for more understanding.
Let's dive right in!
1st Set: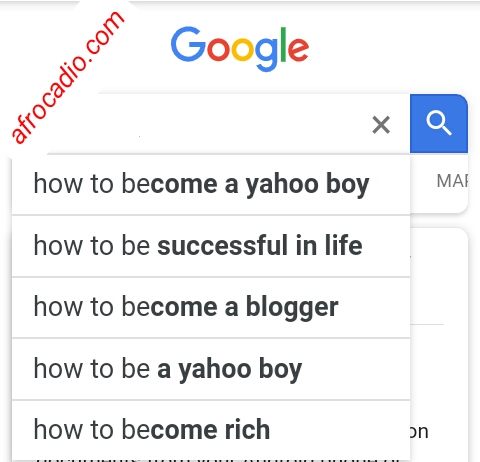 I was wowed by no. 4 and no. 1 questions.
I know the country is hard and everyone wants to make money, especially online.
But there are much better ways to make money with little risks.
🗣️👤 "But everything about life is a risk, making money itself is a risk"
Well… taking risks MAY never work in your favor, I'll suggest you take CALCULATED RISKS.
For those who want to start a blog in 2020, it's pretty easy with WordPress.
First, choose a niche: not all niche is profitable, so choose a profitable niche.
Choose your CMS (preferably WordPress)
Get a hosting provider
Buy a domain name
Set up your blog
This should cost you close to 50k if you're just starting out with a standard blog.
This post by Smart Blogger gives you easy-to-understand steps to start a blog in 2020.
Question 2 & 5 falls under the same context.
To answer this question, I'll advise you to watch this video below, it answers some of the questions about money.
Don't miss out!
2nd Set: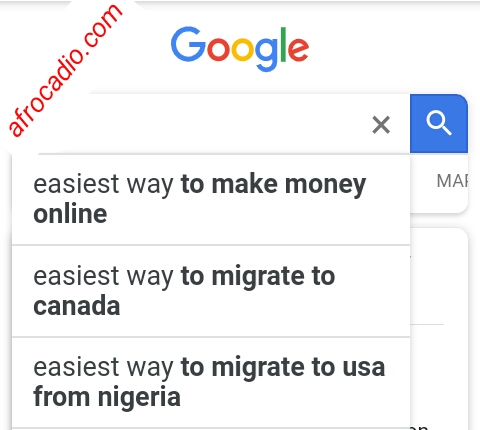 Okay for the first question, do we have the "The Easiest Way to Make Money Online?"
For me, the answer is NO. However, there are pretty easy ways you can make money both online and offline.
Dropshipping, Freelancing, Content Marketing are some of the easiest ways to "make money online" and you should explore any of those.
I'll suggest this guide by Gbolamedia which explains some of the ways to make money online (from a Nigerian context).
The next two questions show that many of us are tired of the country and we want to get away from it.
While it isn't easy to migrate, it's not impossible. It's a two-way thing, you leave Nigeria, and you apply to be a citizen of any of these countries.
It's easier said than done, the process could take months or years maybe, but if you're ready to go through it, check out this guide and this one.
3rd Set: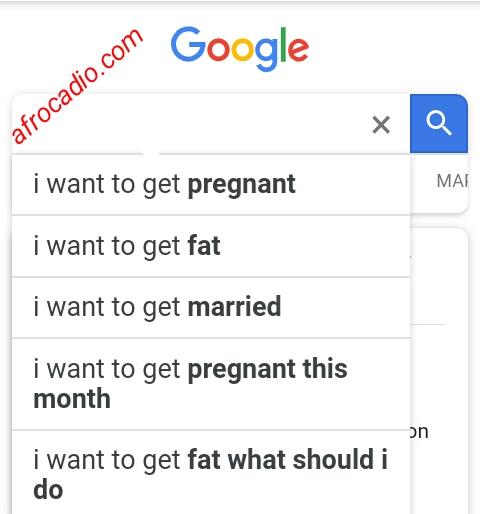 For the first question, getting pregnant is basically a two-way thing.
But lately, you can now get pregnant with the aid of the latest science discoveries like IVF.
Following the conventional way, semen will have to fertilize an egg before you can get pregnant.
Both genders should be healthy as well, and their sex cells functioning optimally for this to work out smoothly.
You want to get married? Well go ahead and do so. Keep in mind that choosing a life partner is one of the biggest decisions you'll ever make.
It is therefore imperative that you take your time and understand your wife or husband to be before finally making the decision.
And for those asking to get "fat," they've got to be kidding me.
No, I'm not against it, and I don't do body shaming either.
What I think you guys mean is having a perfect body; not too fat, not too thin.
And to achieve that isn't as easy as I'll be sounding below.
You need two things: the daily consumption of a balanced diet, and less stressful life.
To achieve a "perfect" body (if there's anything like that), you should strive to consume a balanced diet daily.
It's not easy, but it's necessary.
Also, you need to take away any form of stress, whether physically, or otherwise.
No matter how much of a good diet plan you have, you won't see the results if you're always stressed out.
Finally, adding some exercises to the mix will make it even more interesting.
4th Set: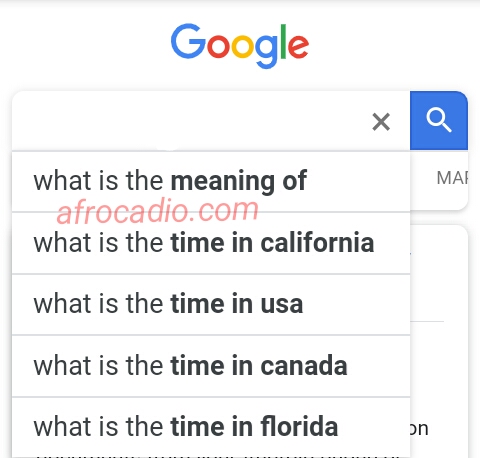 This set of questions drives home the point that most Nigerians want to leave the country if the opportunity presents itself.
This is true if we look at this poll carried out by Kelvin @tushgeek on Twitter.
What has changed in the last 2 years? pic.twitter.com/X8LEeXrnpO

— Kelvin (@tushgeek) July 28, 2020
I won't tell you to leave or stay, the decision is yours to make.
Moving on to the questions we asked Google, timing in some countries could be tricky, unlike the parallel timing we have in Nigeria.
So for these questions, five hours is the difference between some cities in the U.S. (like Washington DC, Florida), while others like California has a difference of eight hours.
In essence, Nigeria is ahead of the U.S. and some North American countries. However, most of these countries comprise of different time zones.
The United States for instance has 6 time zones, hence the disparity in timing.
The same can be said for Canada which Nigeria is ahead with five hours (Ottawa) in some cities and more hours in other cities due to the different time zones.
5th Set:
This is a problem for most guys out there: Telling a girl you love her.
For me, there's basically no proper way to say this to a girl, but the greatest concern lies in the response.
The question is, when do you fall in love with a girl? Is it at first sight, or after some time together?
If your answer is the latter, then that's the ideal scenario and you're good to go.
Whatever the response, don't freak out. Just say it in the best possible way you can—no drama, no theatrics.
It's basically the same thing as asking a girl to be your girlfriend. You want to be friends first, before asking.
Not every girl will be comfortable with being your girlfriend after the first encounter.
Don't rush it; good things take time.
For a much better relationship, I'll suggest you check out our 7 relationship tips.
For the last set of questions, I'll be leaving it up to you guys.
Ladies and Gentlemen, what do you want from each other?
What do Women ♀ want?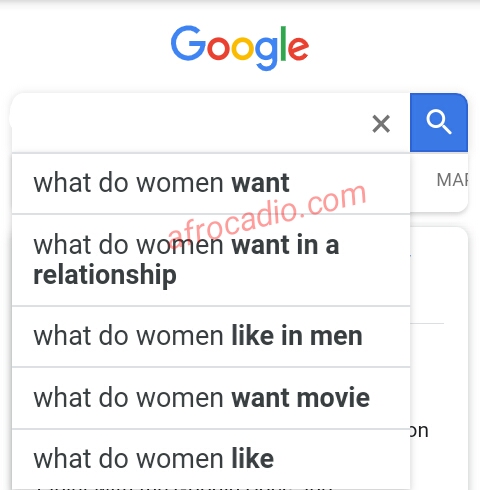 What do we Men ♂ want?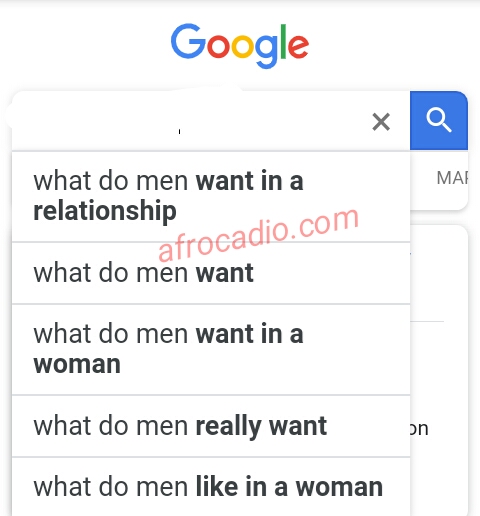 The floor is all yours!
CONCLUSION
We've come to the end of some of the important questions Nigerians ask Google.
This is the first of the series.
Stay tuned for the second part as it'll feature hilarious questions, and as always, I'll do my best to answer them.
For now, do let me know what you think about what you've just read.